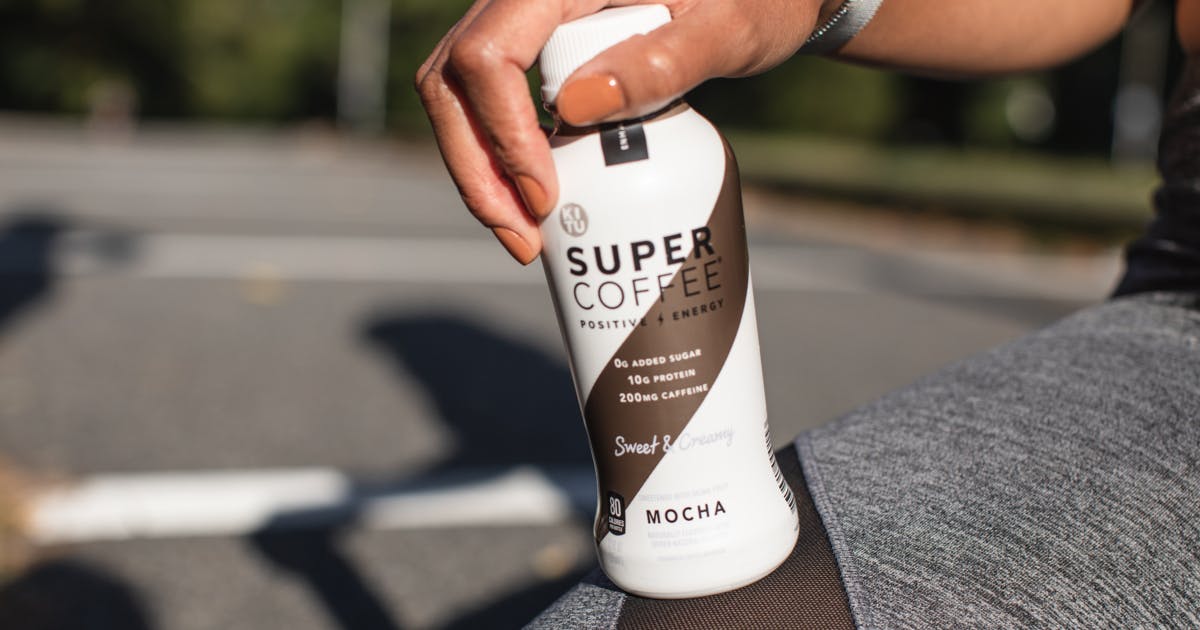 Don't let your energy take a snow day.
Shop Now
What makes it super?
Delicious Flavors
No Added Sugar
Sustained Energy
Positive Ingredients
Keto-Friendly
Splash right in.
Select a category
Lifestyle needs? We got you.
Select any that apply
High energy, will travel.
Shop Now
Low carb and boosted with MCT. Let's go.
Shop Now
Get your Positive Energy powered by plants.
Shop Now
"One of the best products from Shark Tank."
"The taste profile is great!"
"The best-selling bottled coffee"
"Delivers on the taste factor."
Send a free Vanilla Super Coffee to someone who deserves it.
Please add a name.
*Completing this form will provide you a discount link to share
's discount message
I thought you'd love some Positive Energy! Tap the link to get a free bottle of Super Coffee Your discount will auto apply at checkout https://drinksupercoffee.com/products/coffee/vanilla-super-coffee/?discount=FREEBIE
@devonlevesque
"I have been drinking Super Coffee for over 2 years now. I've gotten to know the brothers very well to become friends then workout partners and now business partners."
@arod
"We like winning companies. We like winning founders. Founders who have energy. The brothers behind Super Coffee fit the bill."
@jlo
"When Alex and I first heard the Super Coffee story and tasted the product, we wanted to be a part of it."
@jenwiderstrom
"I personally can't get through the day without using @drinksupercoffee & being inspired by their vision to do what's right by people and their health."
@brianmazza
"If you want to change your poor old habits of sugar but don't want to give up coffee, this brand is for you!"
@dan_churchill
"A big reason I am involved with @drinksupercoffee is because of this positive energy! And to bring tasty creations to help you to continue to go all day with the health benefits you want."
You've unlocked Free Shipping
You've unlocked 5% off!
You've unlocked 10% off!
Add $ to your cart to
Don't snooze on us
Add some products to your cart